Meet John Bohonyi, owner of Bohonyi Landscaping! Passionate about lawn care, John has been sharpening his skill set in landscaping for most of his life.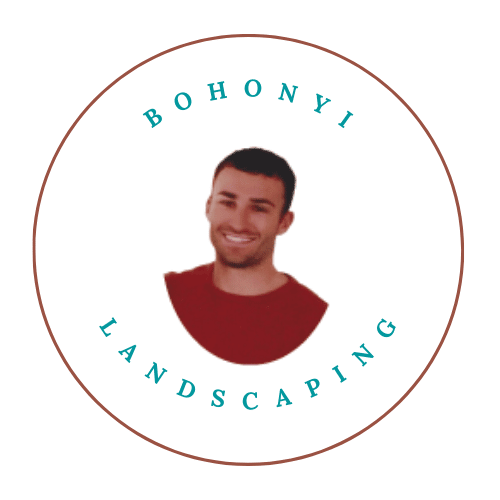 Some people see landscaping as a practical service for maintaining your yard, garden or other outdoor space. Other people view landscaping as an art form; a way to create your own personal oasis that is visually and aesthetically pleasing. John Bohonyi embraces both perspectives! Bringing his clients' vision to fruition in their own yards is something that he is genuinely passionate about — even if that just means taking care of basic landscaping and lawn care needs. Bohonyi Landscaping is proud to offer both styles of landscaping; whether you need basic lawn care or have your heart set on a beautiful backyard project.
A hands-on small business owner, John Bohonyi prefers to be out and about with his team. Infusing a critical attention to detail in each project, John aims to ensure that each and every client is completely satisfied with the work Bohonyi Landscaping is able to do. A people-person who deeply values the opportunity to maintain lasting relationships with returning customers, John enjoys meeting clients so that they are able to put a face to the name "Bohonyi Landscaping."
When John Bohonyi isn't connecting with clients or working on a new hardscaping, fencing, snow removal or other landscaping related project, you'll be sure to find him enjoying the great outdoors! A lifelong athlete, John keeps active with adventure sports like ATV and motocross. He also enjoys focusing on his health and fitness by maintaining a regular workout routine, both at home and in the gym. Of course, his landscaping projects also keep him in shape, which he also enjoys, too!