Bohonyi Landscaping now offers all natural mosquito, tick and insect control as a separate service, in addition to our other fertilizer and lawn/landscaping services.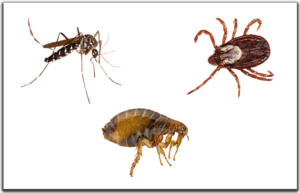 With warmer winters and hotter summers there has been a boom in the tick and mosquito population. In 2019, lyme disease and other tick-borne diseases is said to increase within our region and as you're aware, the mosquitoes have been getting worse the last few summers.
All of our mosquito and tick control is made from 100% organic ingredients which makes it an all natural product which is not only safe around children and pets but is eco friendly compared to other non organic products. The residual on this product is 30 days, depending on the amount of rainfall we receive within that time. We do about 4-5 applications per season, depending on conditions and treat the entire lawn, all shrubs around your home and living spaces, patio/paver walls, fence lines, tree lines, etc. which provides a mosquito, tick and insect-free barrier. This all natural treatment not only controls and eliminates tick, mosquitos, and fleas on contact but also controls centipedes, spiders, aphids, chinchbugs, gnats, earwigs and many others.
Contact us today for a free consultation!